My House network


Michelle and I recently bought a house. One of the first orders of business: Get some CAT5e about the place.
I put a dual socket wall plate in the living room, kitchen and each of the three bedrooms.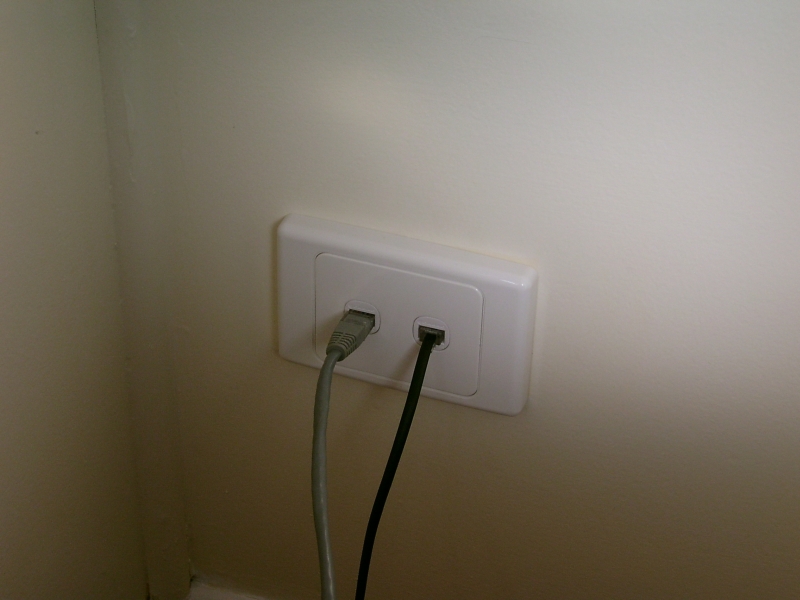 A wall socket with an RJ45 network plug and an RJ11 phone plug.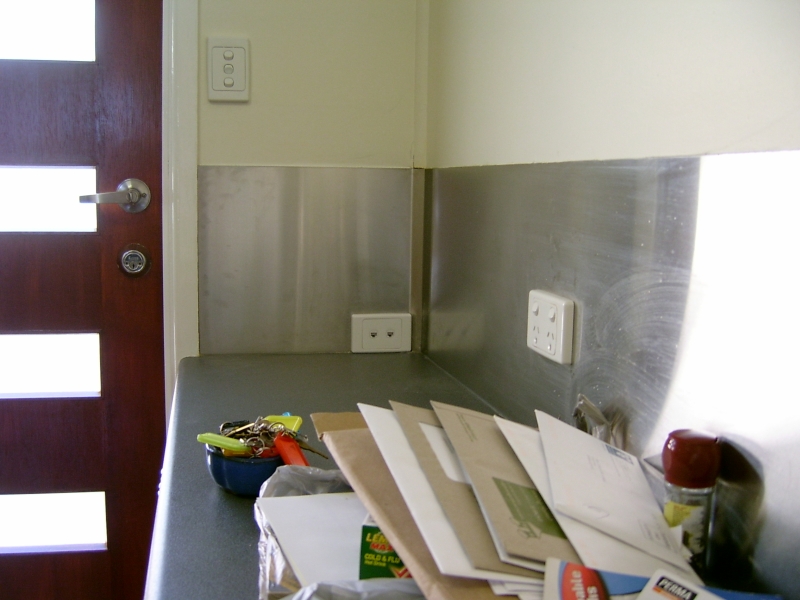 Another wall socket in the kitchen.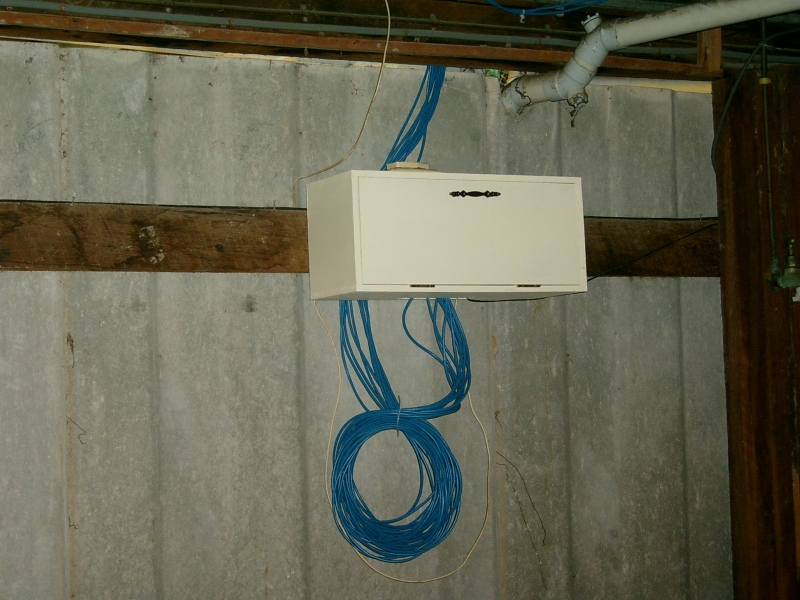 Home-made wooden enclosure for the patch panel, including a stylish copper handle.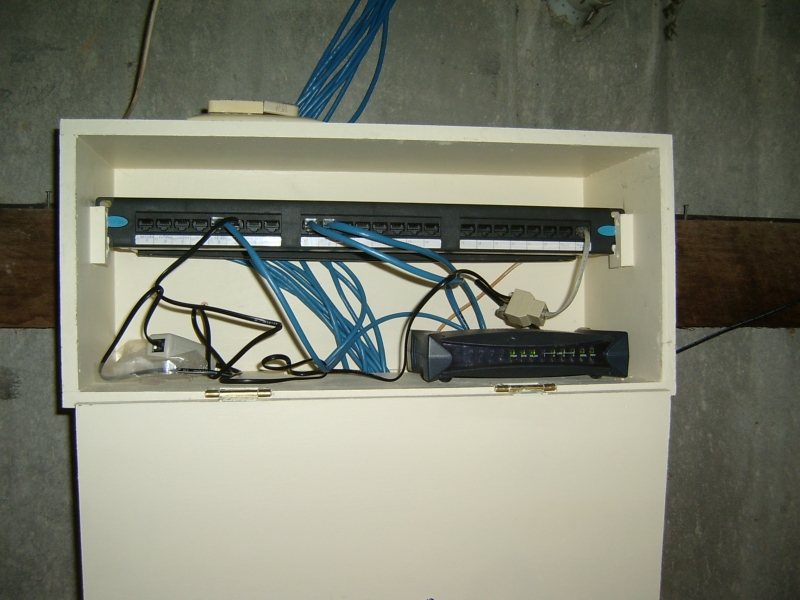 The patch panel, router and patch leads.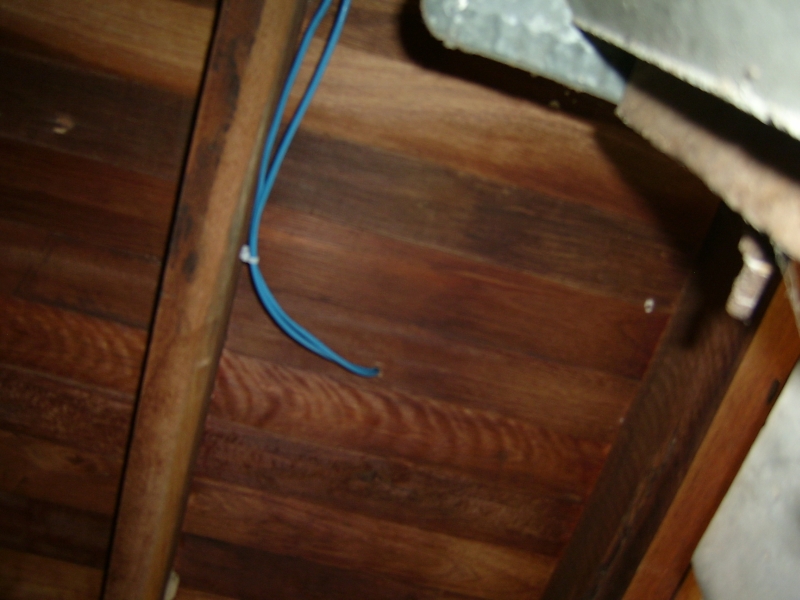 A blurry shot of the cable coming down from inside a wall, through the floor.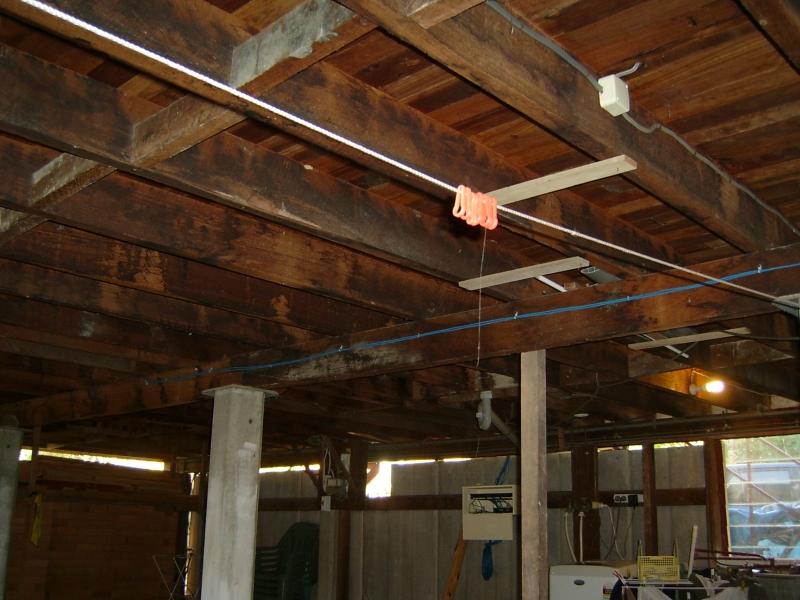 Running along a beam...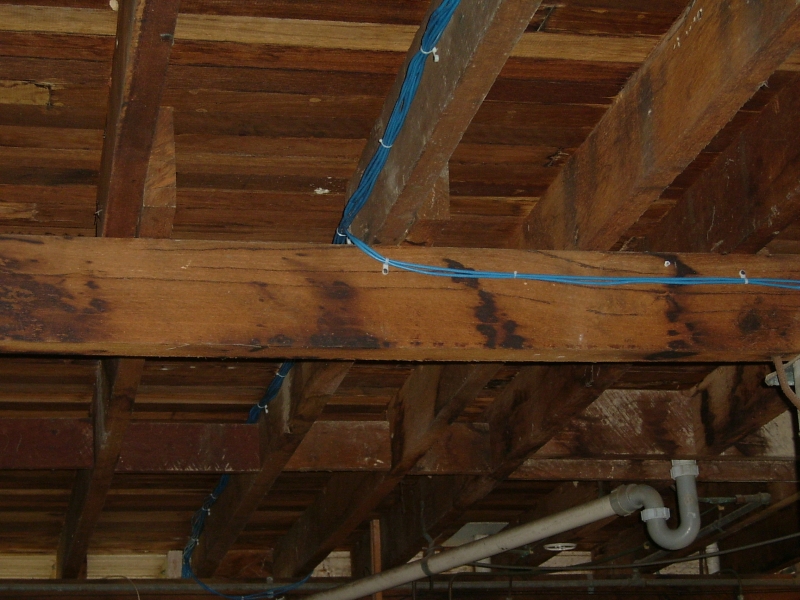 Bigger bundle.



Another junction.